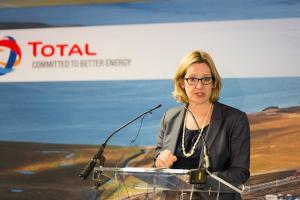 In an announcement made this week, home secretary Amber Rudd said that business owners, cyber security specialists and the general public have a shared responsibility to promote cyber security post-Brexit.
She also announced that the government had rubber-stamped a further £50 million grant to help law enforcement tackle cyber crime.
This includes a £9 million effort to target criminals using the dark web and £5 million to be invested in local and regional cyber policing.
Speaking at a National Cyber Security Centre event in Manchester earlier this week, Rudd said that UK lawmakers would continue to work alongside EU cyber chiefs to promote cooperation for curbing online crime.
"In the same way that shops protect themselves from burglary with locks, alarms and security guards, I expect businesses to take equivalent precautions digitally," she told an audience of 2,000 cyber experts.
She added that customers who trust companies with their personal data should be guaranteed that it will be kept safe. This might require a combination of strong cyber security protocols with businesses making sure that new internet-enabled products are designed with high online security in mind.
However, she added that the general public needed to take personal responsibility for their own online safety, and that staff at any organisation should be educated about good practices.
Rudd said this can be as simple as installing the latest software or app updates or using strong passwords.
To illustrate the gravity of the cyber crime problem currently facing UK companies, Rudd reported that almost 7 in 10 large businesses have been the victim of some form of online fraud, costing an average of £20,000 per incident.
"We have been clear that we will not tolerate this. We know that there are several established, capable states seeking to exploit computer and communications networks to gather intelligence, personal information and intellectual property from the government, military, industrial and economic targets to advance their strategic goals," she said.