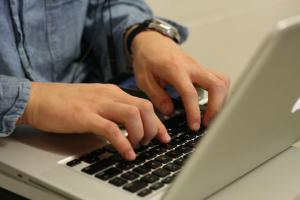 Conservative MP Andrew Tyrie is calling on the UK's intelligence services to prioritise cyber security in the financial services sector following a series of high profile banking data breaches.
Mr Tyrie, the chair of the Treasury Select Committee, suggested one person should be given a key role for financial services oversight within the National Cyber Security Centre, reporting directly to the Treasury.
The MP said there was concern about "opaque lines of accountability" between regulators and intelligence agencies.
"It is essential that the intelligence community gives the regulators the technical and practical support they need to do their job. This means making sure that financial cyber crime has a high priority, and is not subordinate to other work," Mr Tyrie said.
"Failure to do so would inhibit the ability of financial institutions to maintain an adequate level of protection for millions of consumers."
Only last month Tesco Bank said £2.5 million had been stolen from around 9,000 customers after it suffered a large-scale cyber attack.
Mr Tyrie said cyber criminals were exploiting the banking industry's outdated IT systems.
"Legacy systems, human error and deliberate attack have resulted in unacceptable interruptions to vital banking services and weakened the public's confidence in the banking system as a whole," he said.