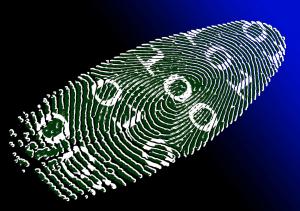 Businesses are putting cyber security "on the back burner" and should do much more to train staff, become cyber-aware and prepare for potential attacks, a new report warns.
A poll of nearly 1,000 firms by the Institute of Directors (IoD) and Barclays found that although 94 per cent of companies think IT security is important, only 56 per cent have a strategy in place to implement it.
Despite the prevalence of cyber attacks – there have been a number of high-profile incidents in recent months alone – the report revealed firms' confusion over who to report online crimes to. 40 per cent said they wouldn't know which law enforcement agency to turn to in the event of a crime.
"This report has revealed that business leaders are still putting cyber security on the back burner. The results, even for small and medium-sized businesses, could be catastrophic," said the IoD's director general Stephen Martin.
"With threats evolving all the time, and demanding new regulations just around the corner, we cannot afford another year of complacency from business.
"Now is the time for firms to test their defences and make sure all of their employees, including management, have the right skills and knowledge on cyber security. This isn't an IT issue, it's a business survival issue."
Among its recommendations for how companies can improve their cyber security plans, the IoD said firms should put formal training systems in place for staff, ensure directors are trained more thoroughly, and run more exercises to see how they would cope with a cyber attack.
Last year, Tesco Bank was hacked and paid millions of pounds in refunding customers who'd had their accounts compromised. Other victims include Lincolnshire County Council, who fell victim to ransomware, and Talk Talk, which was fined £40,000 for failing to keep customer data safe after confidential data was stolen from its systems.