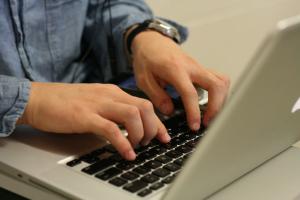 Nearly 1,250 people applied for just 23 apprenticeships in cyber security as the government's National Cyber Security Programme continues apace.
The successful recruits will be placed in jobs in energy, water and transport companies and receive specialist classroom and lab training as part of a scheme to develop them into cyber security professionals in under two years.
The apprenticeships in Critical National Infrastructure, led by the Department for Culture, Media and Sport and part of the government's Cyber Security Programme, are designed to prepare the next generation of cyber security experts in protecting the UK.
The pilot apprenticeship scheme, which the government says will "help protect the nation's critical national infrastructure from cyber threats and attacks", will place recruits in sectors which cyber criminals could target. A number of firms, including Network Rail and Northern Powergrid, are taking part in the scheme.
The apprentices will also get 60 days of specialist classroom and lab training in topics including ethical hacking, network defence, malware analysis, cryptography, encryption and cyber security operations.
Matt Hancock, the Culture Minister, said: "As part of National Apprenticeship Week, our cyber security apprenticeships in Critical National Infrastructure scheme will take those with the right aptitude and thirst for new technology and place them in essential industries with tough on-the-job training.
"This is an important part of our National Cyber Security Programme and recent Digital Strategy to prepare Britain for the challenges it faces now and in the future.
"It's fantastic to see such a huge response to this scheme and I'm sure all the apprentices will help make these workplaces more productive, bring in fresh ideas and contribute from day one."
The recruits will complete the new Cyber Security Technologist higher apprenticeship standard, which is for those aged 16 and over who have a "natural flair for problem-solving and a passion for technology".
Cyber security is a rapidly growing sector. Figures from the Tech Partnership show there are already 58,000 cyber security specialists working in the UK.