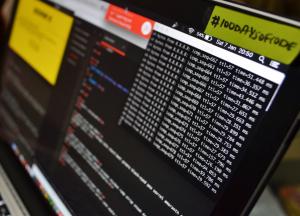 According to a study published by DataSolutions, a specialist IT solutions distributor based in Ireland, 60 per cent of senior IT professionals believed human error was the biggest threat to their business' cybersecurity.
Fifty-seven per cent of 111 polled Irish IT decision-makers in the July survey believed phishing attacks, resulting from employee carelessness through opening malicious emails, to be the greatest IT threat. This is closely followed by malware and ransomware, which are considered popular methods through which hackers generate revenue.
Sixty-three per cent claimed their organisations were not ready or equipped with the right training to face imminent security breaches.
Over a three-quarter were prepared to increase their cybersecurity funding, with roughly a third planning to increase investment over a single quarter.
However, 51 per cent of respondents felt their businesses lacked the sufficient funds to invest in new security measures, meaning that alternative infrastructure was sought after or needed to fully protect their organisations from a cyber attack.
Security specialist David Keating commented on the results of the survey, and said: "It is really encouraging to see companies investing more in their cybersecurity strategy. This is needed in an ever-evolving and increasingly sophisticated threat environment. Of those surveyed, 70 per cent recognise the highly complex nature of modern cyber threats as the leading reason why security teams are not fully prepared to face today's challenges."
Keating opposed throwing money at developing cybersecurity measures, and strongly believed this was not the right approach to addressing cybersecurity challenges; instead, organisations ought to embrace tactical approaches to effectively deflect threats.
Using up-to-date technology is considered the strongest strategic approach to combating hackers; despite this, 20 per cent of IT professionals admit to using out-dated systems and methods.
Keating added: "An increased focus on training could help equip companies for the biggest perceived security threats. From carelessness and error to phishing attacks, most of the leading security threats are heavily influenced by people and so employee cybersecurity training is a no-brainer for business leaders who are serious about cyber protection."
The survey determined that 93 per cent of the IT decision-makers felt their companies had at least some formal cybersecurity defence mechanism and strategy in place.
"Irish businesses are starting to take a more mature approach to security and accept that it is very likely that they will be hit by an emerging threat. Hackers are always going to be one step ahead, so it is essential that companies have the right defence technology in place," Keating concluded.