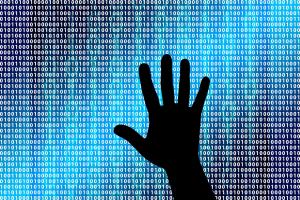 People around the world may be feeling the pinch when it comes to job hunting in present-day's incredibly competitive employment market, but cybersecurity specialists are certainly an exemption to the rule. With cybercrime at its peak, and expected to grow exponentially in the coming years, cybersecurity professionals are perhaps the most sought-after individuals in terms of specialisation and acute demand by organisations around the world.
However, the supply does not meet the demand, and recent statistics suggest that there may be up to 3.5 million vacant cybersecurity positions by 2021.
This imbalance in the job market has raised a number of concerns with global organisations; for starters, security engineers are able to ask for sky-high salaries which puts companies in a financial tight spot, and secondly, it opens up the company itself to the risk of cyberattacks. Hackers certainly aren't holding back.
In an increasingly digitalised world, businesses provide – be it out of necessity to their offered services, or force in order to keep up and match their competitors – a plethora of IT services which in turn require individual security measures. And when even basic IT positions are difficult to fill, it is clear to see that it's even harder to supply the security roles.
The 2017 Global Information Security Workforce study found that, out of the 20,000 individuals that were surveyed, nearly two-thirds believed their businesses were at risk of a cyberattack because they lacked the relevant skills and professionals to prevent a data breach.
Furthermore, as many of the cybersecurity professionals are swiftly taken on by the larger corporations that can fund their salaries, smaller companies are left vulnerable to attacks simply due to the lack of appropriate staff and security measures.
If the phrase "beggars can't be choosers" is anything to go by, it is no surprise that cybercriminals target the smaller firms as a medium through which to access bigger companies, or merely to nit-pick and make numerous financial gains in a periodic fashion. An easy target by all means, smaller firms are often considered practice for the more seasoned hackers out there.
Potential solutions have been debated and thrown in the air for discussion, but organisations have generally reached the consensus that training, and re-training is perhaps the best way forward to even the playing field between cybercriminals and cybersecurity professionals. And beyond just pushing students and entry-level workers towards cybersecurity, organisations have also been urged to encourage women in particular, and to reduce the bias that is posed against them in favour of men in the industry.
From skills shortages to balancing the scales in gender and in security and crime, the job market has the potential to be less saturated in the future. But the question remains: how far away is that?