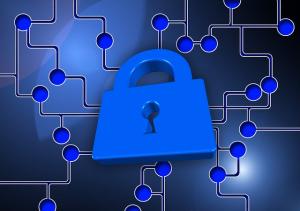 About three-quarters of UK firms don't think they're doing enough to tackle the risks posed by cyber crime, according to a new poll.
Research from Office Depot said it found a lack of IT resources means companies are unable to protect themselves against the threat of cyber attacks and data breaches.
Of the companies polled, 81 per cent said they would benefit from more time and resources to address cyber risks.
These concerns are not unfounded; in Q2 of 2016, four in five FTSE 100 companies were victim to potentially malicious domain registrations, Office Depot said.
On average, IT managers say that over a third of their time is consumed by dealing with low-level hardware and software issues, such as fixing printing equipment, document recovery and troubleshooting, meaning that insufficient time is devoted to more complex tasks such as data security.
In total, the allocation of these low-level tasks to senior IT professionals costs businesses in excess of £4.2 billion each year. This figure could be spent on addressing core business risks if resource were better managed.
Rob Jones, head of managed print services at Office Depot, said: "Empowering senior IT staff to address the complex challenges posed by cybersecurity threats and legislation surrounding data protection must be a priority for businesses. Delegating and outsourcing low-level tasks such as management of a firm's printing function or hardware maintenance is essential to free up time for skilled IT staff to address these risks.
"Intelligent outsourcing and procurement has numerous benefits. Time is money, and technology specialists should be encouraged to complete higher-value tasks. For business leaders, the financial benefits of outsourcing and the potentially catastrophic consequences of a cyber-attack or data breach must act as a call to action to devote greater resource to information security."