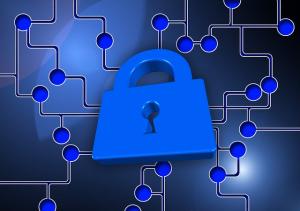 PricewaterhouseCoopers' (PwC) UK risk assurance practice has confirmed that it plans to recruit more than 1,000 technology specialists over the coming four years in a bid to meet rising demand for cyber security and regulatory services.
The new staff will work across all industry sectors and will assist the firm's clients in managing needs from cyber security and privacy, including threat and vulnerability management, as well as data management and technology risk and controls.
PwC has announced this latest recruitment drive following its recent purchase of consultancy Praxism, which specialises in identity and access management. Both moves make clear the firm's ambitions to invest in cyber security technology and show the issue's importance to the commercial sector.
Hemione Hudson, PwC's UK head of assurance, said: "Business models that have served clients well for decades are being disrupted or destroyed due to the speed of digital disruption, the increase of regulatory scrutiny on technology risks, and the escalation of cyber threat, requiring us to respond and build a strong team of specialists.
"Our new technology specialists will span from associates to partners and will consist of over 600 external hires, over 400 transfers from around PwC's international network and over 200 cyber security, data and technology graduate recruits."
The PwC announcement follows numerous high profile hackings that have taken place at companies over the past year. A cyberattack at telecoms firm TalkTalk led to the accessing of thousands of customers' bank account and contact details, while banking giant HSBC suffered a denial of service attack that led to the temporary shut down of its online banking service.
More recently, software accounting firm Sage confirmed that employee details for more than 250 firms were accessed by an unauthorised user who made use of an internal login.
Marc Bena, risk assurance partner at PwC, agreed, saying: "There is a real shortage of technology professionals in the UK. Our vision is to recruit and grow the technology leaders of the future in the same way that we have helped grow generations of finance leaders.
"Our clients and their customers want to know that their technology is innovative and pushing boundaries whilst being safe and delivering what is expected. We have a duty to continue to build a team of technology experts able to help our clients do business with confidence."