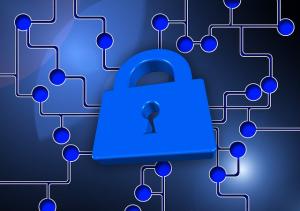 The number of cyber attacks coming from Europe were 50 per cent higher than those coming from the US during the first quarter of 2017, new research from ThreatMetrix suggests.
America continues to be the single-most-attacked country, the firm's Q1 2017 Cybercrime Report shows, with increasing attacks originating from developing countries.
ThreatMetrix said that over just a 90-day period it detected a massive 130 million fraud attacks, with the growth in attacks outpacing transaction growth by 50 per cent.
The increased risk level is being driven by "significant growth" in criminal activity from emerging markets, including several South American countries, as cyber crime becomes "more networked, global and cross-border".
Europe, the report said, is evolving as a "cyber crime hub" as attackers hit other strong economies with increased numbers of attacks.
The study's authors said the number of attacks shows the "widespread and devastating" impact of stolen and breached identity data that is available to cyber criminals.
"We saw a number of high-profile global breaches over the last year. Identities are being bought, sold, traded and augmented by criminals seeking to improve the success of their increasingly complex attacks," said Vanita Pandey, vice president of product marketing at ThreatMetrix.
"All of this points to one thing: Identities are the critical currency in cybercrime this year and it is up to businesses to look beyond static data to check that users are who they say they are."
Highlights from the report include:
There were a significant number of remote access trojans in the financial services industry;
The financial technology sector is being targeted with identity spoofing attacks that capitalise on the "rich pickings" of peer-to-peer loans, loopholes and global remittance in new and emerging markets;
There was an 80 per cent increase in digital wallet transactions and a 180 per cent increase in bot attacks;
The media sector is becoming a "breeding ground" for identity testing, driven by its low barriers to enter and scant security procedures.
In Europe, cyber crime is rapidly evolving and on the rise, with the number of attacks coming from the continent 50 per cent higher than the US.
The UK, Germany, France and Italy are targeting attacks on the US, Ireland, Austria and Australia, as well domestic attacks.
"The complexity and speed of evolving attack vectors continues to take us by surprise," said Pandey.
Fraudsters are operating within a much broader cybercrime landscape; one that shares knowledge, tools and exploits; trades information, tests and refines and constantly analyses the market for new opportunities.
"Businesses must become the all-powerful lion to the fraudsters' gazelle, outsmarting them with dynamic shared intelligence to genuinely understand online users' unique digital identities."