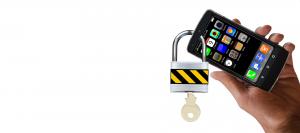 The Indian government is proving itself at the forefront of the fight against cyber threats as they move to finalise cyber security standards for mobile phones.
The minister for law an IT, Ravi Shankar Prasad, has made it clear that India is entering a new age of cyber awareness and is no longer willing to compromise on consumer data security as their economy grows.
"Let me tell all mobile manufacturing units that your product must be security-compliant, there shall be no compromise on that," Prasad said while addressing an ASSOCHAM conference on Cyber and Network Security.
"I am very keen that the cyber security initiative of India must become a lesson for the world," Prasad said, adding that his department has already issued notice to most smart phone manufacturers, asking them to provide their cyber security details.
Many of the 30 smartphone makers, most of whom are Chinese, have already submitted their information, although some have sought an extension on the deadline.
Referencing the various new initiatives being undertaken by the government with regard to cyber security, Prasad made it clear that cyber enabled security testing was set to become a big initiative in India.
"We need low-cost cyber technology and low-cost well qualified cyber auditors.
"Every digitally connected industry must have cyber security officers who are able to tell you what precautions you must take in an industry and business to keep cyber criminals at bay that is what we are insisting."