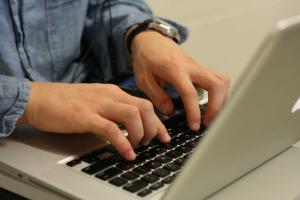 New government research reveals the extent to which UK businesses are vulnerable to cyber crime with two-thirds of large companies being hit by a breach or attack in the past year alone.
The Cyber Security Breaches Survey found that while, in some cases, cyber breaches and attacks are costing businesses millions of pounds, the most common attacks involve viruses, spyware or malware – well-known attack techniques that could have been prevented using basic security procedures, such as those outlined in the government's Cyber Essentials scheme.
The government is urging British business to better-protect themselves from cyber criminals and do more to guard against online crime.
Furthermore, the research found that while one in four large firms were hit by a breach at least once a month, only half have taken any action to identify and address their cyber vulnerabilities.
About a third of all firms have formal, written cyber security policies and just 10 per cent have an incident management plan in place.
The government also said that only a third of the UK's top 350 business "understand the threat" of a cyber attack and only a fifth of firms have a "clear view" of the dangers of sharing information with third parties.
However, some firms are getting better, with almost two-thirds setting out their approach to cyber security in their annual report.
Commenting on the research, Ed Vaizey, minister for the digital economy, said: "The UK is a world-leading digital economy and this government has made cyber security a top priority.
"Too many firms are losing money, data and consumer confidence with the vast number of cyber attacks."
"It's absolutely crucial businesses are secure and can protect data. As a minimum companies should take action by adopting the Cyber Essentials scheme which will help them protect themselves."