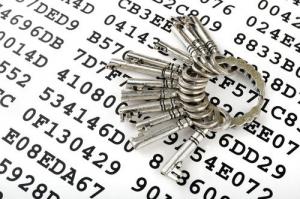 The French defence minister says the country successfully tackled 24,000 cyber attacks last year as he warned over 2017's presidential elections.
Jean-Yves Le Drian said thousands of attacks were thwarted in 2016 but the number of attacks is on the rise, doubling every year.
Mr Le Drian warned that France's upcoming presidential elections could also be targeted by online criminals, in a similar way to the cyber campaign that targeted the US election.
The minister, overseeing an overhaul of France's cyber security strategy, said cyber attacks are increasing all the time and now represent a significant threat to the country's infrastructure.
The external attacks that were blocked included attempts to disrupt France's drone systems, Mr Le Drian added.