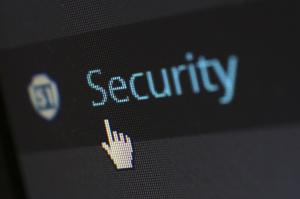 A contradiction to expectations, it appears that a number of high-profile cybersecurity scandals have not crushed sales for internet security companies, but instead have boosted customer spending.
According to results seen on the London Stock Exchange, Czech cybersecurity platform Avast claimed that a combination of new European privacy laws and recent data breaches across a number of major platforms had increased customer spending by double-digit percentages.
Scandals like the Facebook-Cambridge Analytica data harvesting, Dixons Carphone security breach and the implementation of new General Data Protection Regulations (GDPR) have spiked an interest in cybersecurity amongst consumers, and have driven up an urge to protect themselves against future cyber threats.
Remarking on Avast's maiden results since floating on the LSE in May, the company's chief executive Vincent Steckler noted that the past six months had "seen some positive developments for the global cybersecurity market".
He continued: "Legislation and high-profile data breaches have led to an increased focus on privacy concerns and security risks amongst both consumer and business customers. We continue to see double-digit increases in global spend."
Avast experienced a 52 million USD loss in the first half of 2017 but grew to a 160 million USD profit in the same period this year. In this same time frame, sales were boosted by 32 per cent to 398 million USD.
The Prague-headquartered company took inspiration from Sophos, a British cybersecurity platform that caters to larger businesses, in its decision to float on the LSE. Upon seeing Sophos' share price double since 2015, Avast followed in its footsteps by offering its shares publicly on the LSE, as opposed to the New York-based Nasdaq which is often regarded as the more popular platform for larger technology listings.
"We are confident that we can continue to execute the strategy we outlined at IPO and we are on track to deliver on full-year guidance of high single-digit revenue growth, with slight [earnings before interest, taxation, depreciation and amortisation] margin improvement," Steckler said.
Avast reported a slowdown in the pace of billings in the second quarter, demonstrating the positive impact large cybersecurity scandals have had on their ability to boost sales of online security resources and anti-virus products bought on a subscription basis.
In a similar time period in 2017, revenue was boosted by the combination of WannaCry attack and an increase in prices. The company further experienced a 10 per cent rise in revenues to 394 million USD on the premise of like-for-like adjusted basis growth.