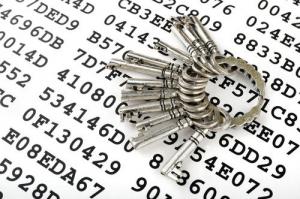 Many Britons believe they're more likely to be burgled than fall victim to a digital crime, despite the chances of both types of crime happening being more or less the same.
New research from BT reveals that cyber threats are being significantly overlooked by Britons, with many overlooking their digital security and failing to use free security solutions to help protect them.
The study found 60 per cent of people in the UK think a physical break-in is more likely to happen than a digital crime (37%) – in fact, people aged between 16 and 44 are almost as likely to experience a digital crime (15 per cent ) as a home break-in (17 per cent).
Some 34 per cent don't see poor digital security as posing risk to their home and only a third of parents and guardians (36 per cent) have used parental control technology to manage web access, despite 49 per cent of parents saying they're concerned about their children falling victim to cybercrime.
Mark Hughes, chief executive officer, BT Security, said: "People must ensure that they are protecting themselves and their family from increasingly sophisticated cyber threats such as phishing emails, malware, and inappropriate web content."