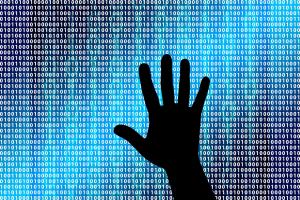 The volume of attacks launched by cyber criminals targeting victims in Europe has risen almost a third in the first three months of 2018, according to a new report.
According to its recent analysis of cyber crime in the continent, ThreatMetrix estimates that European digital businesses were targeted by around 80 million fraud attempts in the first quarter of 2018, thanks to a peak in attack activity during the three-month period.
The report, which is based on analysis of 1.9 billion "digital transactions" which were identified by ThreatMetrix's Digital Identity Network, also suggests that online interactions were affected by 30 per cent more cyber attacks than in the same period last year.
It also states that some 60 million e-commerce communications were rejected for being fraudulent in the first quarter of the year – a 47 per cent uptake on last year's figures.
ThreatMetrix lay out a case for the fact that many fraudsters are trying to take advantage of the vulnerabilities inherent in the e-commerce market. Many merchants are taking a "low-friction" approach to retain customers and boost loyalty but, with it, leaving several points that attackers could take advantage of.
"As European digital businesses face intense onslaughts of identity abuse and fraud attacks, they need to prioritise investments in new technologies that give insight into the true identity of their users in a way that is invisible to the consumer," said Alisdair Faulkner, chief products officer at ThreatMetrix.
"This enables them to provide the low-friction experience they need to grow their business, without compromising on security," he said.
The report also points out that Europe's online users are increasingly turning to mobile as a more secure digital channel. Of those recorded by ThreatMetrix, 58 per cent of transaction came via mobile – higher than the global average of 51 per cent. The trend is particularly noticeable in the UK, where 67 per cent originate on such devices, and is growing quickly in France (up 96 per cent) and central and eastern Europe (up 63 per cent).
One key driver of the trend is the banking sector, which is pushing for the extra authentication possibilities offered by mobile devices.
Not only does mobile banking suit the on-the-go modern consumer and encourage loyalty due to increased user engagement, it is also proving to be the more secure channel, the report noted.
Across all industries, mobile transactions were attacked half as much compared with desktop transactions. Although the volume of attacks on mobile transactions is rising, this will remain the more secure way to transact online for the foreseeable future, the report said.