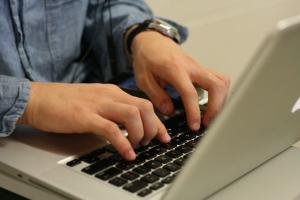 A new cyber security collective designed to help activists, journalists and human rights advocates protect themselves from online attacks has been launched.
Security Without Borders (SWB), launched in Hamburg recently, is formed of a group of volunteers who will be on hand to help people with online security issues, Infosecurity Magazine reported.
The idea was developed by cyber security professional Claudio Guarnieri.
"We can assist with web security assessments, conduct breach investigations and analysis, and generally act as an advisor in questions pertaining to cyber security," the collective say.
"As security services are often expensive to come by, SWB offers these services free to organisations and people fighting against human rights abuse, racism and other injustices."
The SWB website has a 'request assistance' button which takes users to an online form. After filling out some details the form is then sent to members of the collective, who include malware experts, hackers and developers.
"Some of us work in corporate security, some of us in academia and some others in human rights organisations," they added. "We want to dedicate some of our time to the betterment of global society."