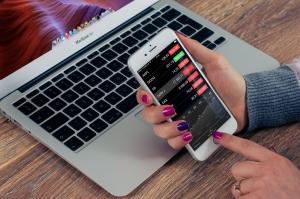 Research from The SSL Store has shown that Apple users are most vulnerable to attacks from cyber criminals, despite its reputation for being incredibly secure.
High levels of security do not necessarily mean that Apple products are entirely unhackable; it simply just means that it is harder. But because of this, Apple users' information – once hacked by cyber criminals – is doubly valuable.
Perhaps this is why Apple users are attractive targets, as there money is to be made. Criminologist Michael McGuire from Surrey University estimates that 1.5 trillion USD worth of profits is to be made from "platform criminality" – an e-space on which criminals can purchase hacking tools and techniques, and even user data – by the end of 2018. But this figure is a conservative one.
He said: "The role of platforms in sponsoring and supporting the cybercrime economy more widely is quite unlike anything we have seen before.
"Would-be criminals no longer need to be computer experts to conduct cybercrime, because they can buy in the various components they need as easily as online shopping."
Top10VPN's most up-to-date Dark Web Market Price Index has shown that Apple ID information trades at a ballpark rate of 15 USD, when similar data from other sources often has a going rate of just 3 USD.
Head of Top10VPN's research department, Simon Migliano said: "It's clear from our research that Apple users are the most appealing targets for online scammers. Ready-made phishing pages for Apple IDs, along with configuration files for password crackers, go for more than double the near-uniform rate of 2.07 USD for the vast majority of other brands."
It is therefore no wonder that MalwareBytes, software company that designs systems to protect technology outlets from cyberattacks, reported a 270 per cent increase in malware attacks on Macs specifically.
The SSL Store speculates that access by Apple devices to the iCloud makes it more of an attractive target. The research also assumes that Apple users tend to be better off than those who use other brands, and therefore the probability that they would also be in possession of other information or assets worthy of theft.
Of course caution is advised when it comes to practising cybersecurity measures, such as ensuring the authenticity of all suspicious-looking emails, and that all devices are armed with strong passwords. Vigilance is definitely encouraged.
Migliano concluded: "I would urge any business using Apple products should urgently review their policies regarding use of Apple devices, particularly mobile, in the workplace, with particular focus on login security, proper separation of corporate and personal data and ensuring staff are trained to recognise phishing attempts. In fact, every Apple user should be aware that they are being targeted over and above users of other platforms and protect themselves accordingly."