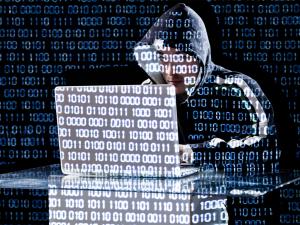 Mitigate your risk by focusing on these five key data breach threats Experian say are set to dominate 2017's cyber security landscape.
1. Passwords will finally be passé, driven by "aftershock" password breaches.
2. State-sponsored cyberattacks escalate from espionage to war.
3. Healthcare will continue to be most targeted type of information, and more sophisticated attacks will emerge.
4. Payments fraud will continue to shift focus.
5. International data breaches will significantly affect multinational companies.
'Aftershock' breaches
In its Data Breach Industry Forecast Experian predicts the rise of the 'aftershock' password breaches – where the risk for someone who's had an account hacked extends "far beyond" the initial breach, with attackers selling old username and password information on the dark web – perhaps years after the data was originally stolen.
State-sponsored attacks reach a whole new level
2016 had more than its fair share of state-sponsored cyber attacks, and 2017 is set to be no different. Experian forecasts a serious escalation in the type and scale of state-sponsored attacks as they move from espionage to "active conflict" and, possibly, war between countries.
Healthcare to remain criminals' key target
Data held by the healthcare sector is extremely lucrative – private medical information is sold on the dark web – hence why cyber criminals will continue to put it at the top of their list in 2017. Experian anticipates "mega breaches" that won't just focus on healthcare insurers but other providers, including hospitals, making a difficult cyber threat even more challenging to manage.
Payments fraud will shift and evolve
"Payment attacks will continue to vex companies in the year to come," Experian notes in its report. And attackers are set to turn their sights not just on well-known retailers but on "smaller franchised stores" and those with distributed infrastructure.
Multinationals need to watch out
The breaches that will cause the most damage in 2017 will involve the loss of international consumers' data, Experian says, in a warning to multinationals with global customer bases.
"These breaches are likely to have a disproportionately high impact on companies. As many international consumers are not accustomed to being notified of a breach, they are likely to be much more vocal in their concern and will be more likely to stop doing business with a company as a result of an incident."
'Rules are always changing'
"Defending against cyberattacks is like playing a game against an opponent who keeps changing the rules mid-play," Experian said.
"Of course, data breaches and cybercrime are serious issues for every business. Yet recent research from the Ponemon Institute indicates too many businesses aren't taking the game seriously enough, or taking the steps necessary to play at their best."